NESTINBOX – building on "vertical ground"!
In many big cities around the world buildable land is in shortage and commands high prices. At the same time there is a great shortage of housing. However, we don't necessarily need to build on the actual ground; we can build above it! You could actually regard totally vertical rock walls as buildable surfaces. We have created a small house that we call Nestinbox© with a design inspired by a birdhouse; a nesting box.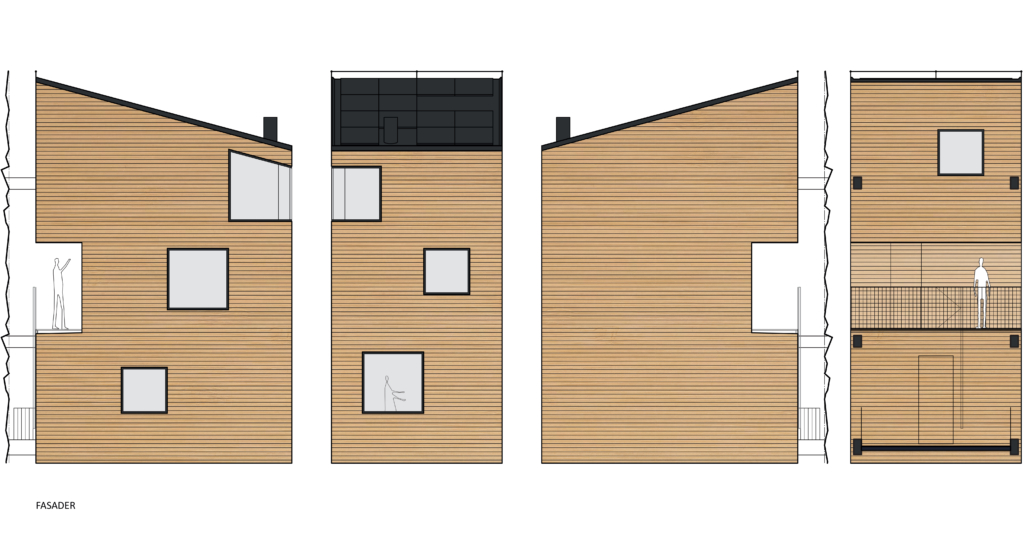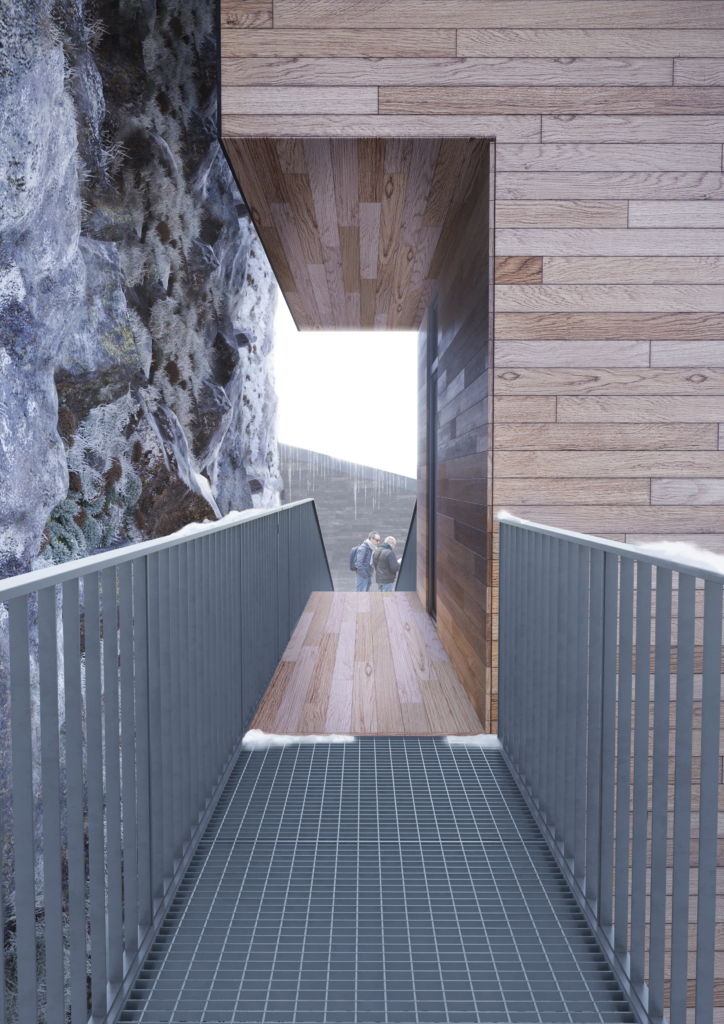 Nestinbox is a smart and resource-efficient wooden house that doesn't require land to build on.
The house is a new way to conceptually and technically create small homes in steep areas that would otherwise be difficult or impossible to build on.
A footbridge that runs along the rock wall leads to the entrance and continues towards the next house.
Nestinbox© is a compact house and a full-fledged home for 1–2 people
Nestinbox is possible to mount and attach on cliff walls.
It has a smart layout in 3 floors, 2.5 rooms and kitchen with a living area less than 50 sq.m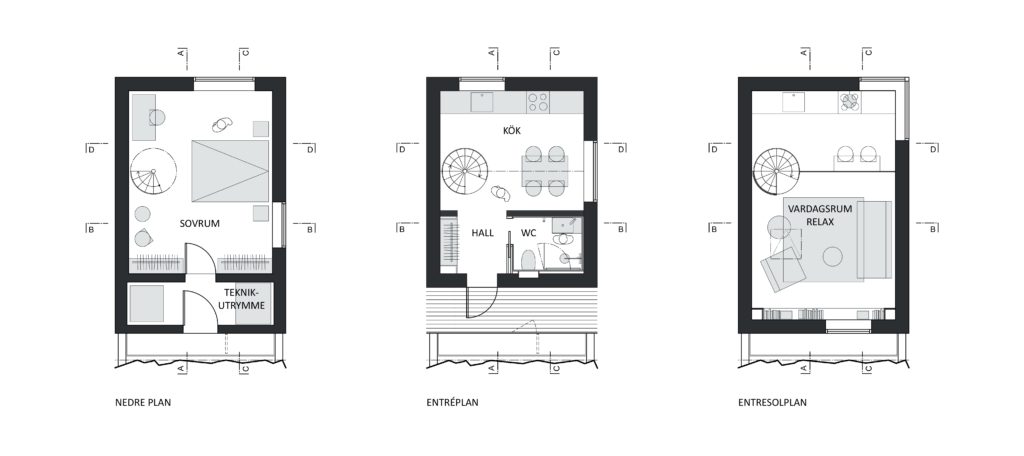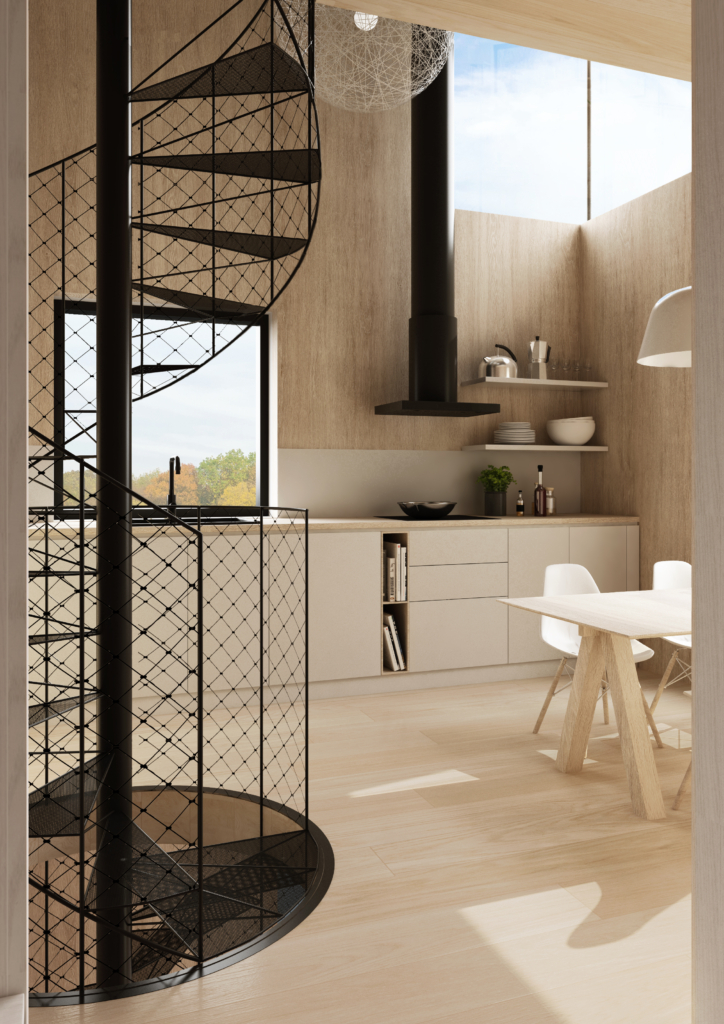 The kitchen seen from the entrance hall. You are embraced by the warm experience of wood in walls, ceilings and floors – now you are like inside a birdhouse!
The kitchen has partly full ceiling height up to the inside of the outer ceiling. The high-seated corner window spreads light throughout the house and provides opportunities for nice views from the living room above. A spiral staircase connects the 3 floors in the house.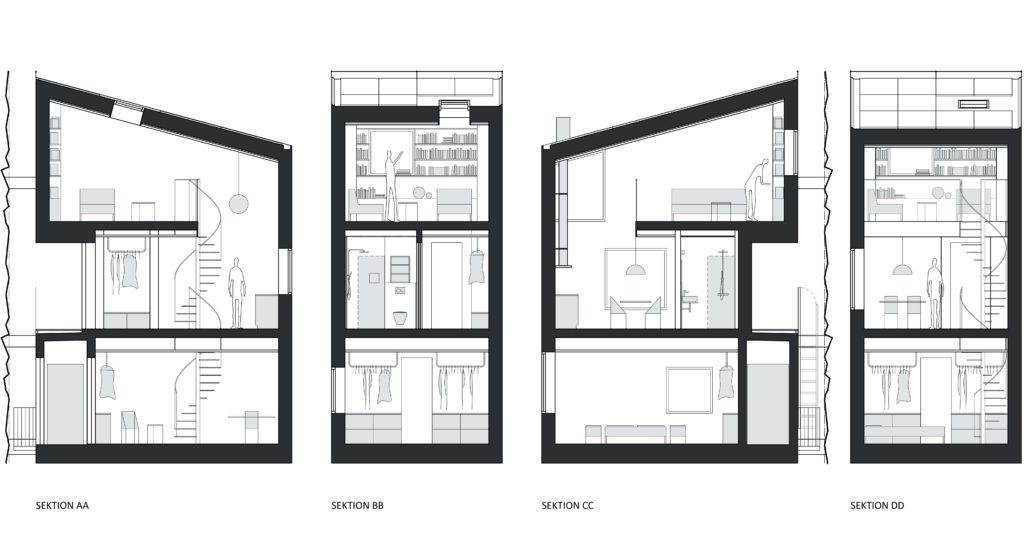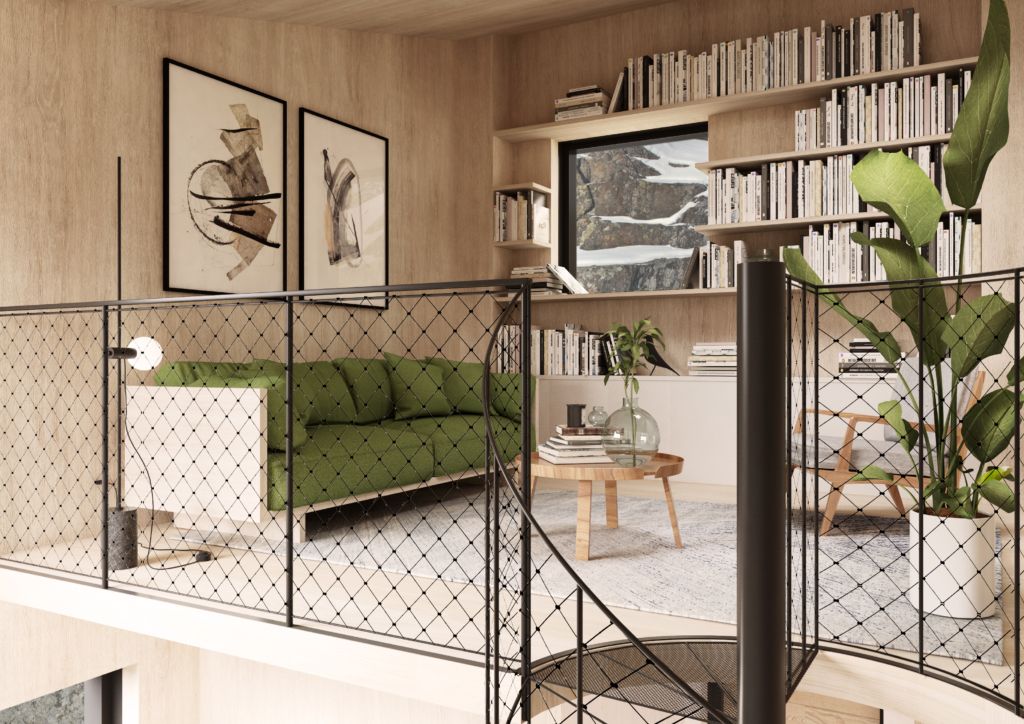 Mezzanine floor with living room. A rooflight and a small "peephole" towards the rock wall and at best: A breathtaking view from high altitude towards the sea or a nice city through the corner window.
Let your thoughts have wings and imagine living like a bird!
Nestinbox © is a registered trademark and an idea project in cooperation between Moderna Trähus (Modern Woodenhouses) and the architects Elisabetta Gabrielli and Pontus Öhman.
Exterior Pictures: Studio 3D. Interior Pictures: 2979 Studio.